Class 10 IT sample paper 2023-24 code 402 has been released on CBSE academic website. IT 402 Class 10 Sample Paper for board exam 2024 has been shared here in this post.
If you are looking for the Computer sample paper class 10 2022 code 402 along with solutions, then you are at the right website.
This Information Technology class 10 sample paper is based on the latest IT 402 Syllabus 2023-24. With this sample paper, you will get a clear idea about the upcoming board exam paper pattern and prepare the subject accordingly
Class 10 IT Sample Paper 2023-24 code 402
Let's have a look at the latest IT 402 Sample Paper 2023-24 for Class 10 CBSE. Carefully analyze the paper pattern because the board exam 2024 will be based on this sample paper.
Also, take a look at the time limit for the IT 402 Exam, as it is different from other subject exams. The board exam will be of only 50 marks and the other 50 will be rewarded on the basis of practicals conducted by your school.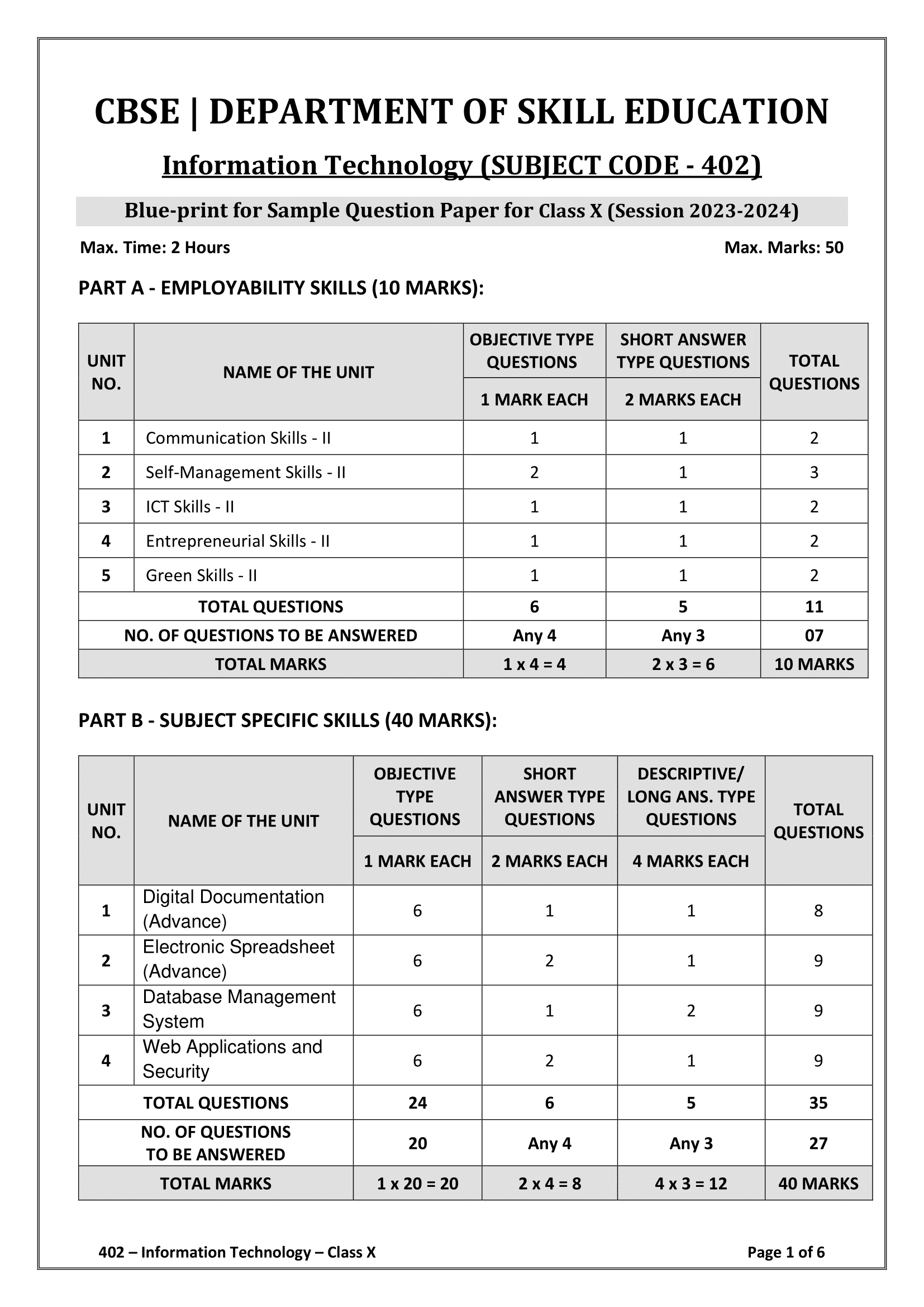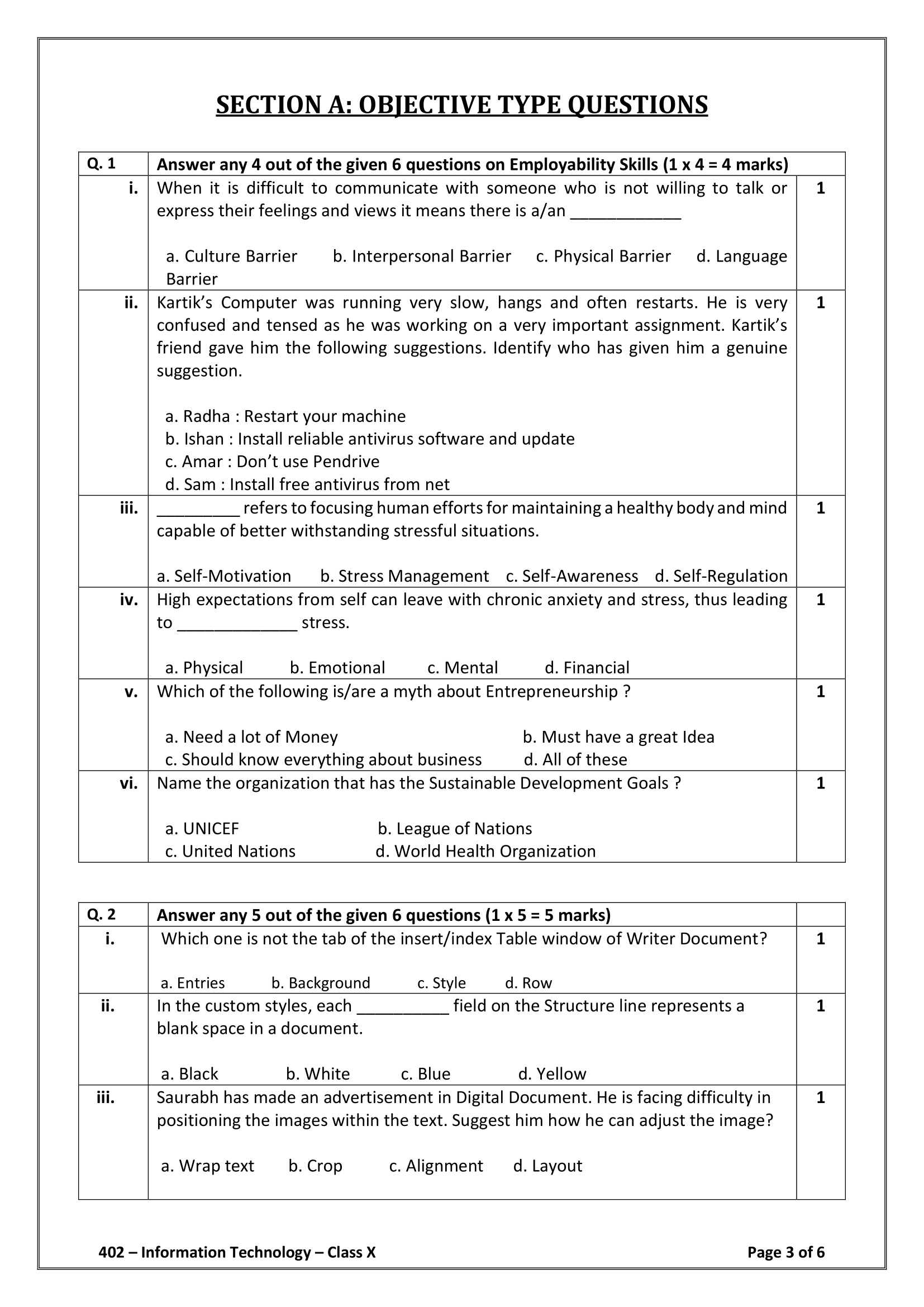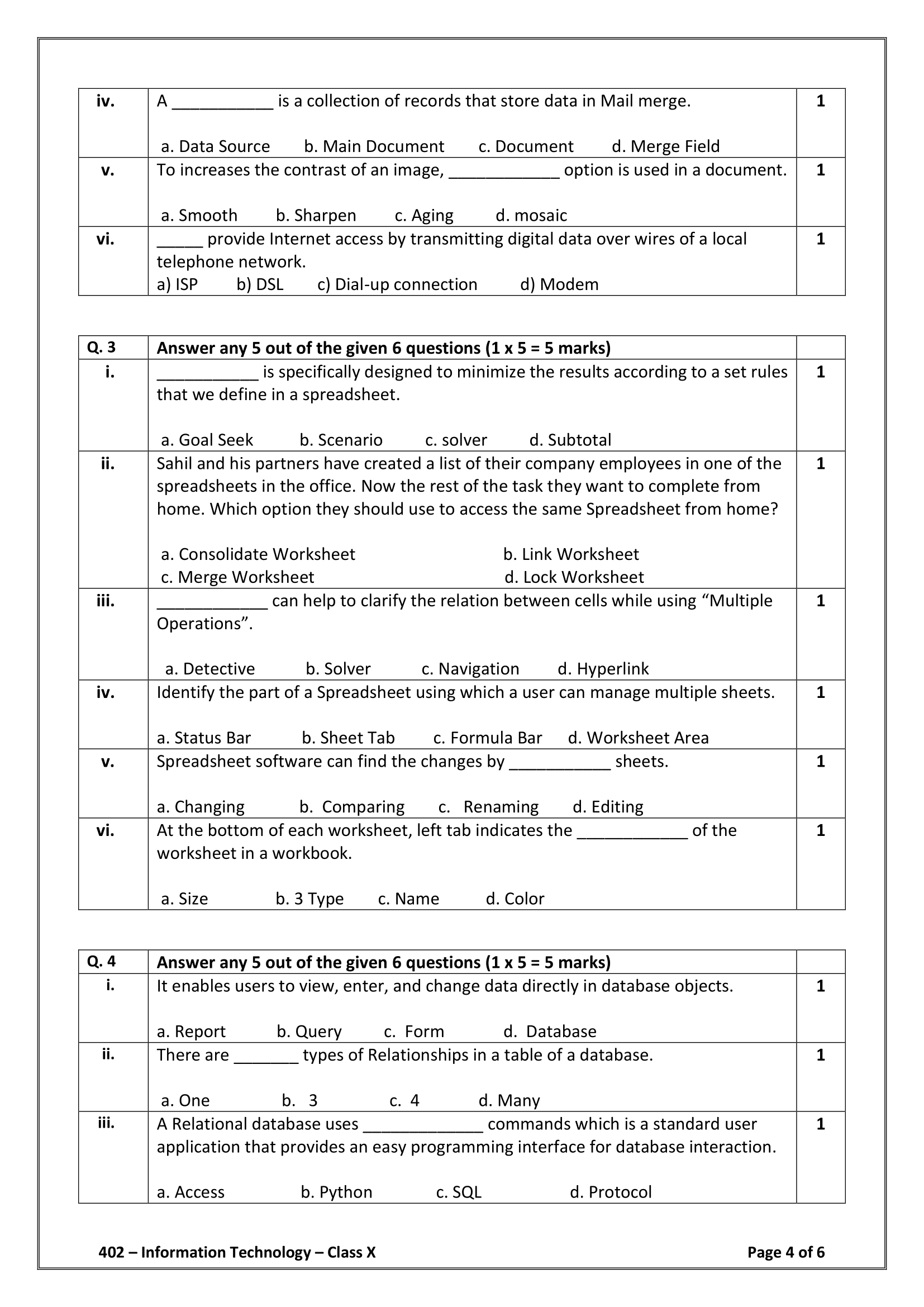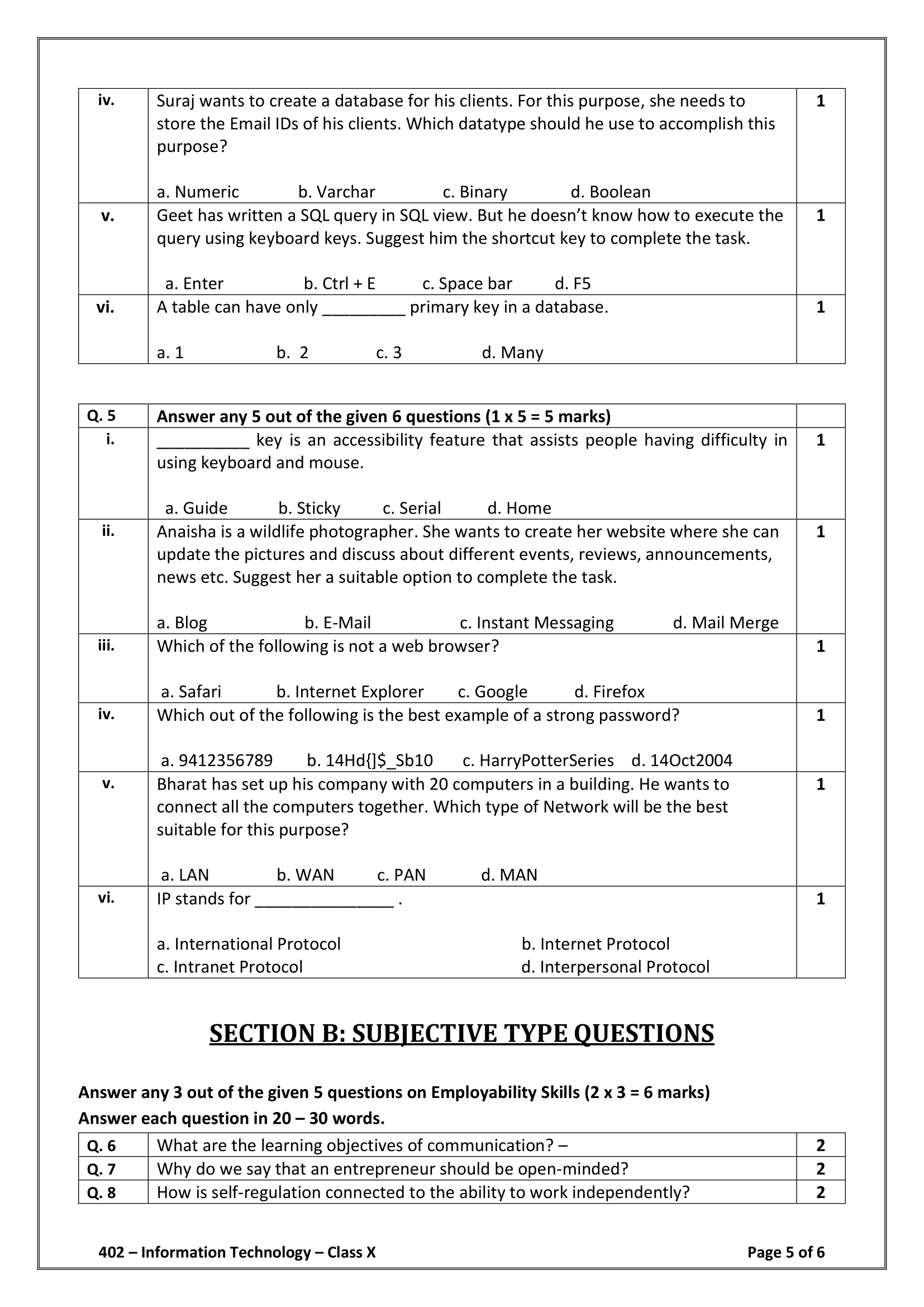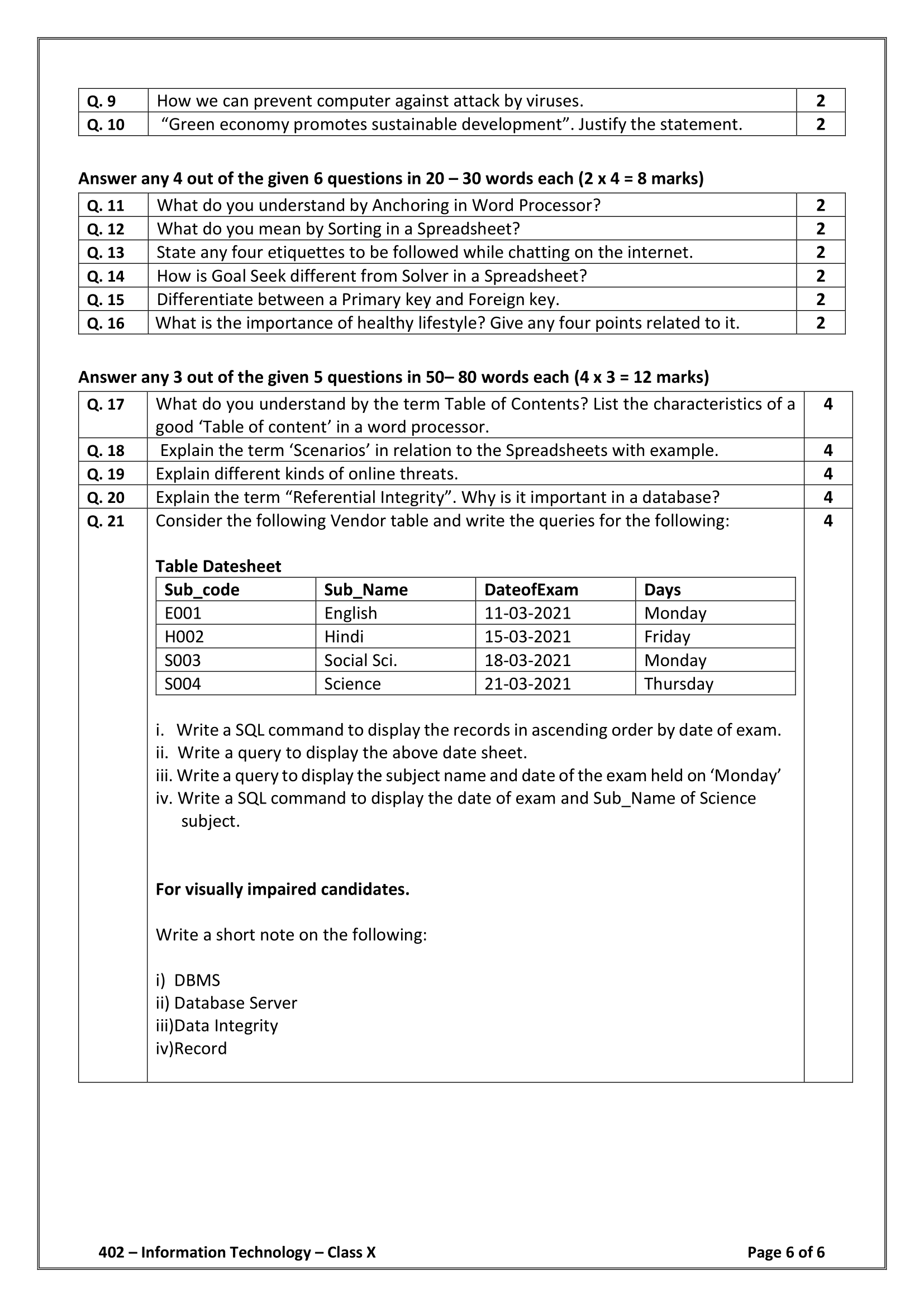 Next, we will see the solutions for Class 10 IT 402 Sample Paper 2023-24. These solutions are covered in the video given below the solutions so if you want to have a greater understanding of the solutions, then consider watching the video solutions.
Class 10 IT 402 Sample Paper Solutions 2023-24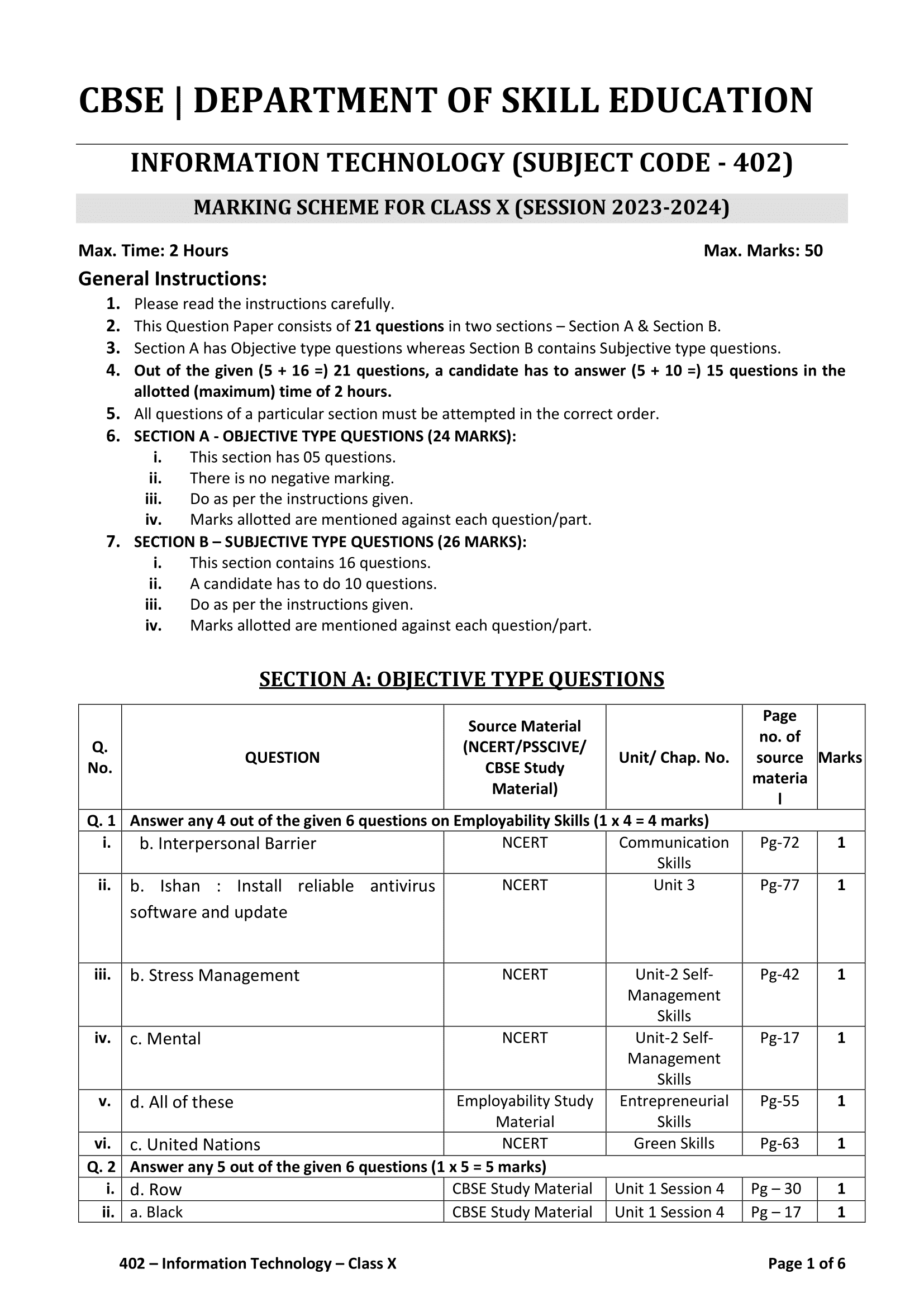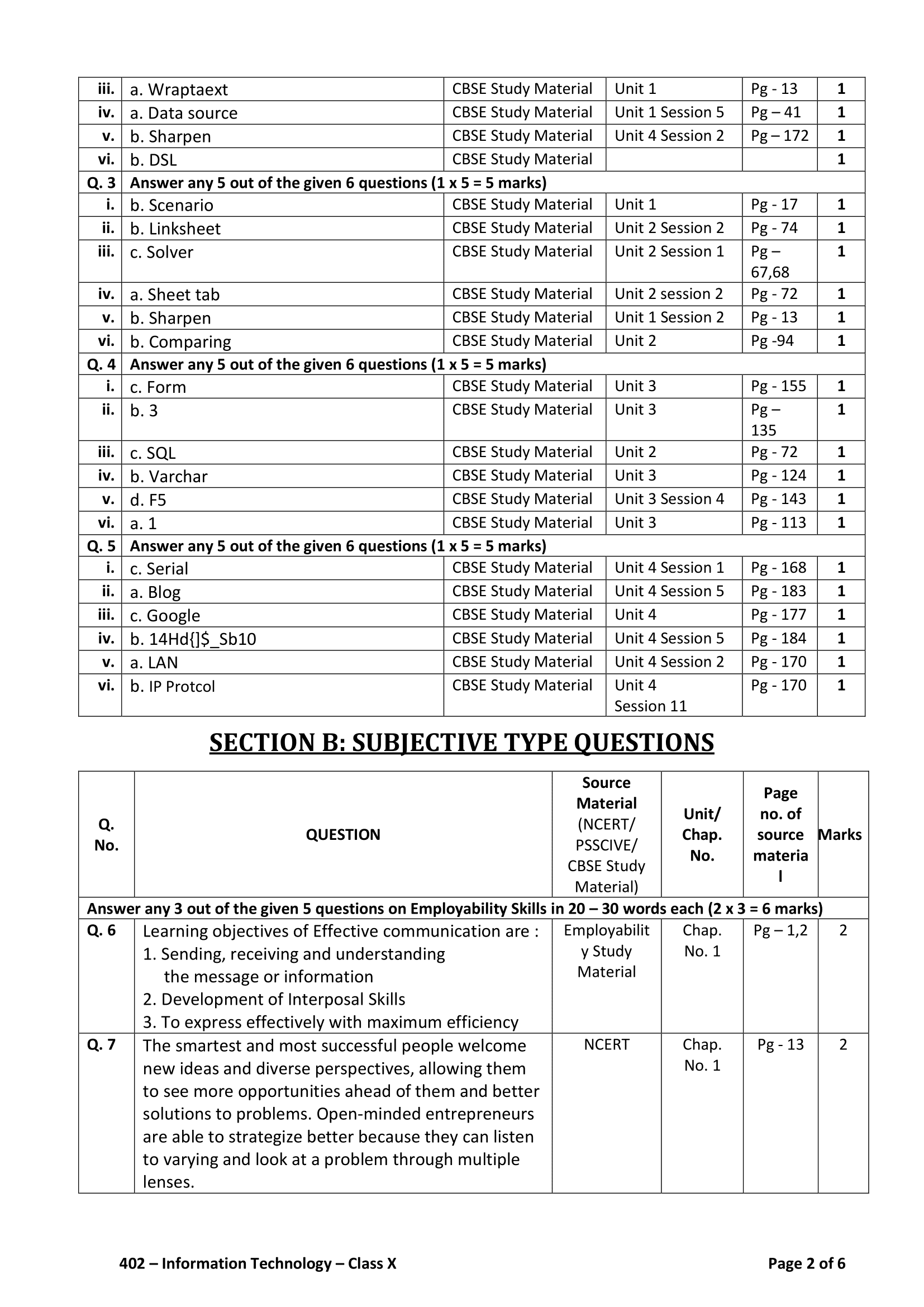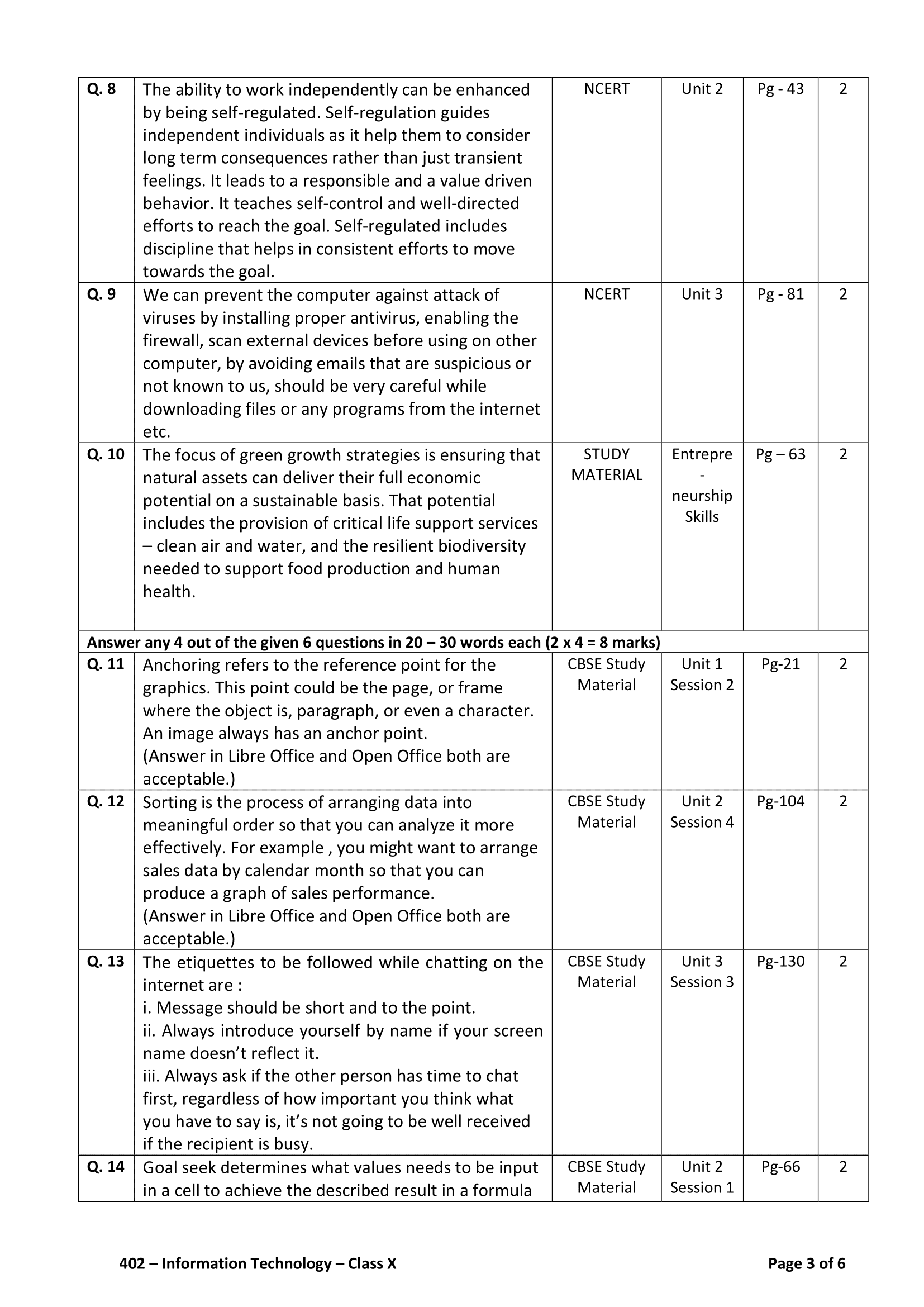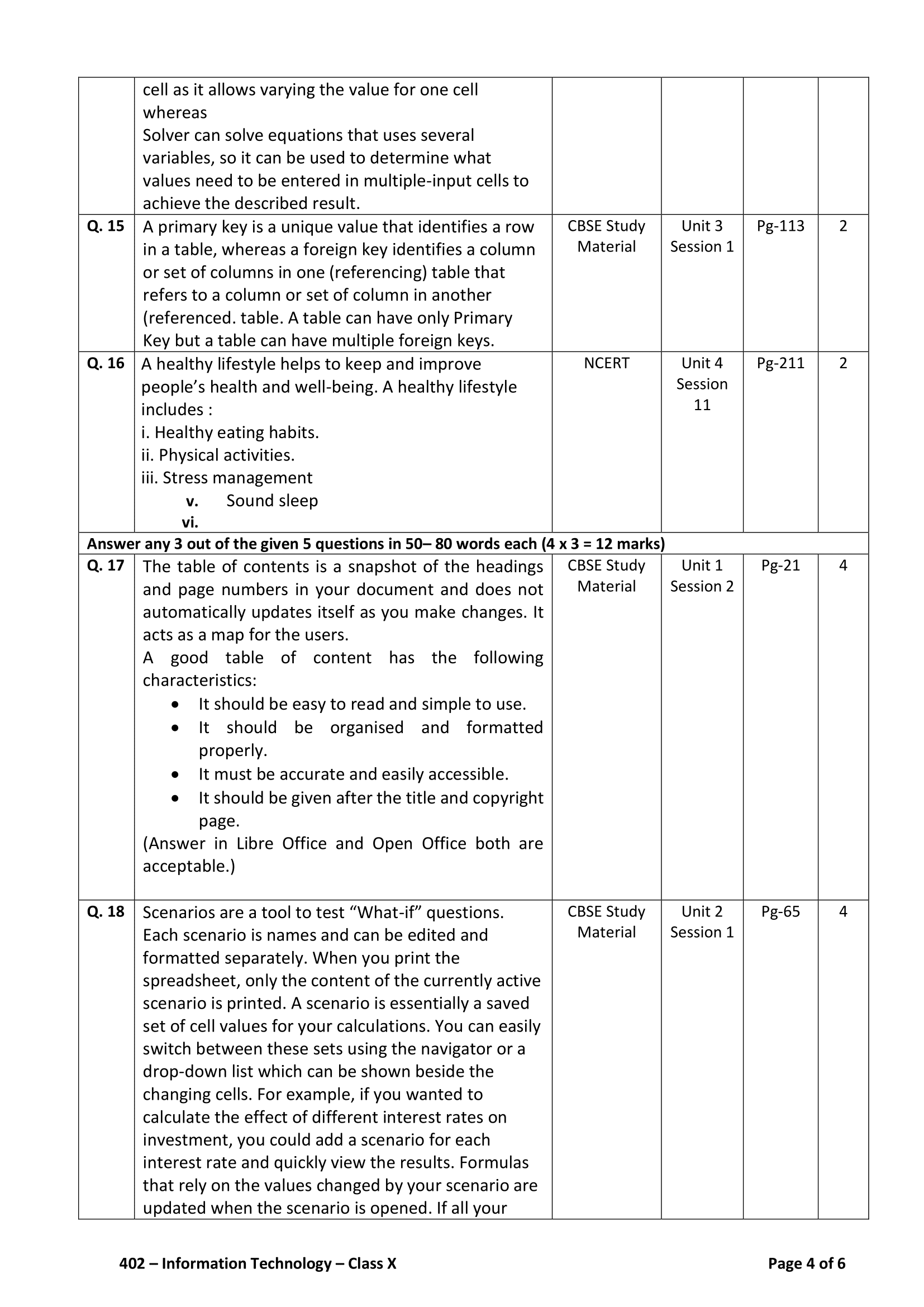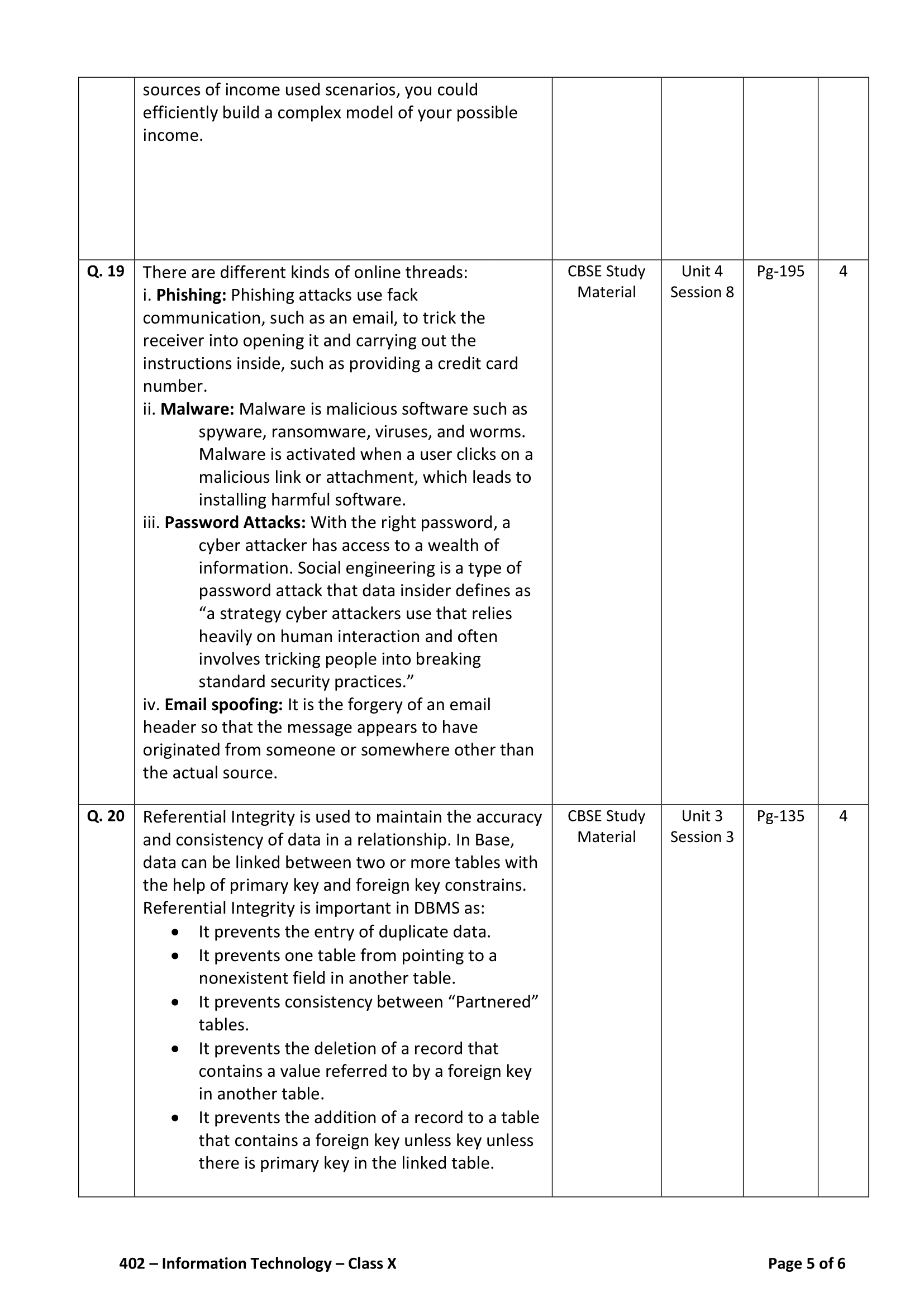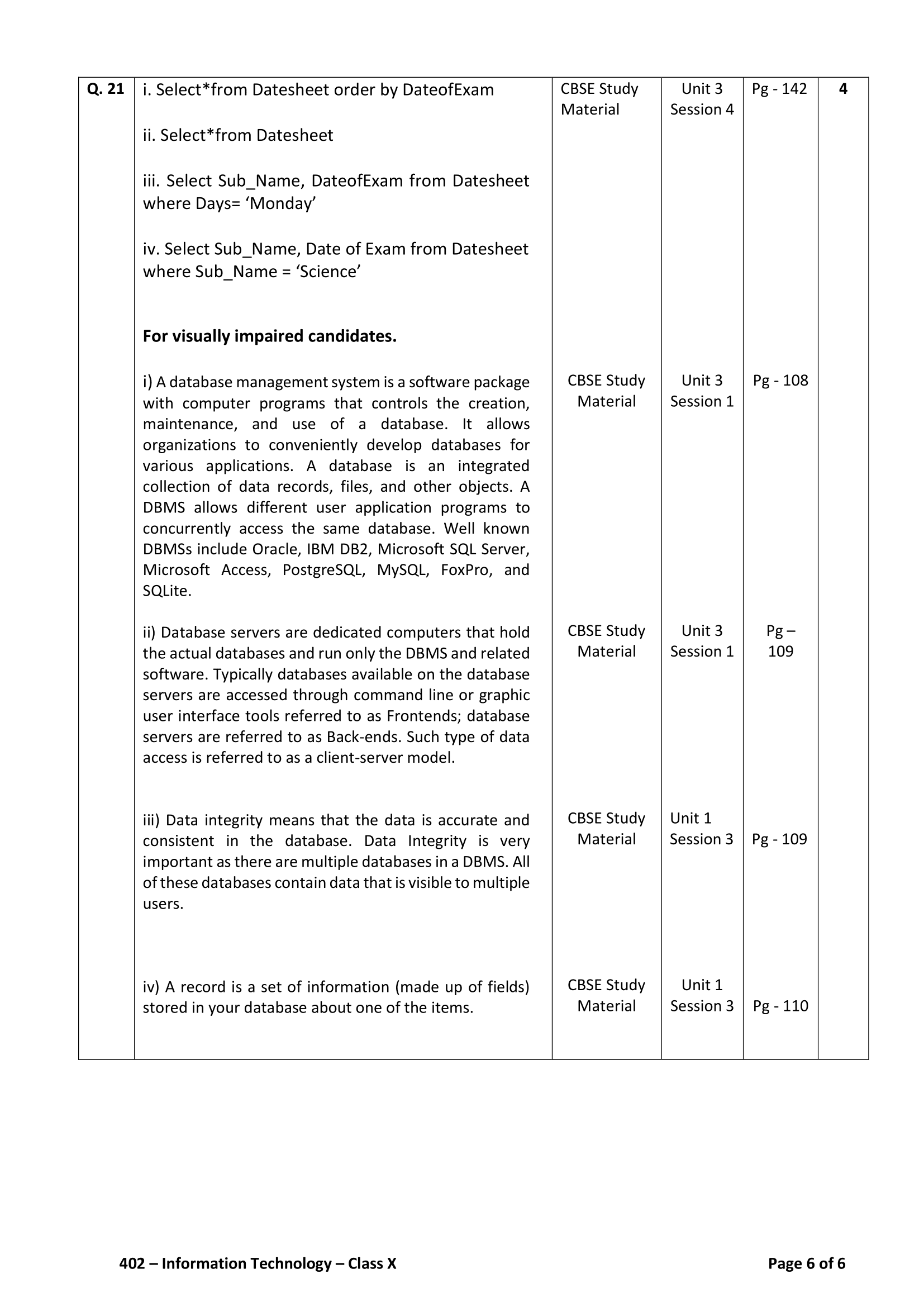 Class 10 IT Sample Paper 2023-24 code 402 PDF
Here is the Class 10 IT sample paper PDF that you can download for free here.
SAMPLE PAPER PDF – CLICK HERE TO DOWNLOAD
ANSWERS AND MARKING SCHEME – CLICK HERE TO DOWNLOAD
So, this was the Class 10 Computer sample paper 2023-24. Students are advised to follow the latest Class 10 IT 402 book and the Sample Paper to score well in the upcoming IT 402 Board Exam.
I hope this post helped you in getting the CBSE Class 10 Information Technology code 402 Sample Paper and its solutions. If you find this post helpful and please consider sharing this with your friends and help them get this latest sample paper too. IT 402 sample paper 2023-24.q
Thanks for reading till the very end, it means a lot to us.