CBSE has released the latest Class 10 term 2 sample papers. Here we have listed all the main subject's sample papers that you can download for free.
Hey Guys, While we all were waiting for the term 1 exam results. CBSE is here with their sample papers for the term 2 board exam 2022.
Many of you faced difficulty getting the sample papers PDF from CBSE official website, so we have listed here almost every subject's sample paper along with their marking scheme.
It is important to practice these sample papers as they give us a good idea about the actual paper pattern of term 2 board exams.
So let's have a look over all the sample papers and their marking scheme for CBSE Class 10.
Are you looking for Class 12 sample papers? – CLICK HERE FOR CLASS 12 TERM 2 SAMPLE PAPERS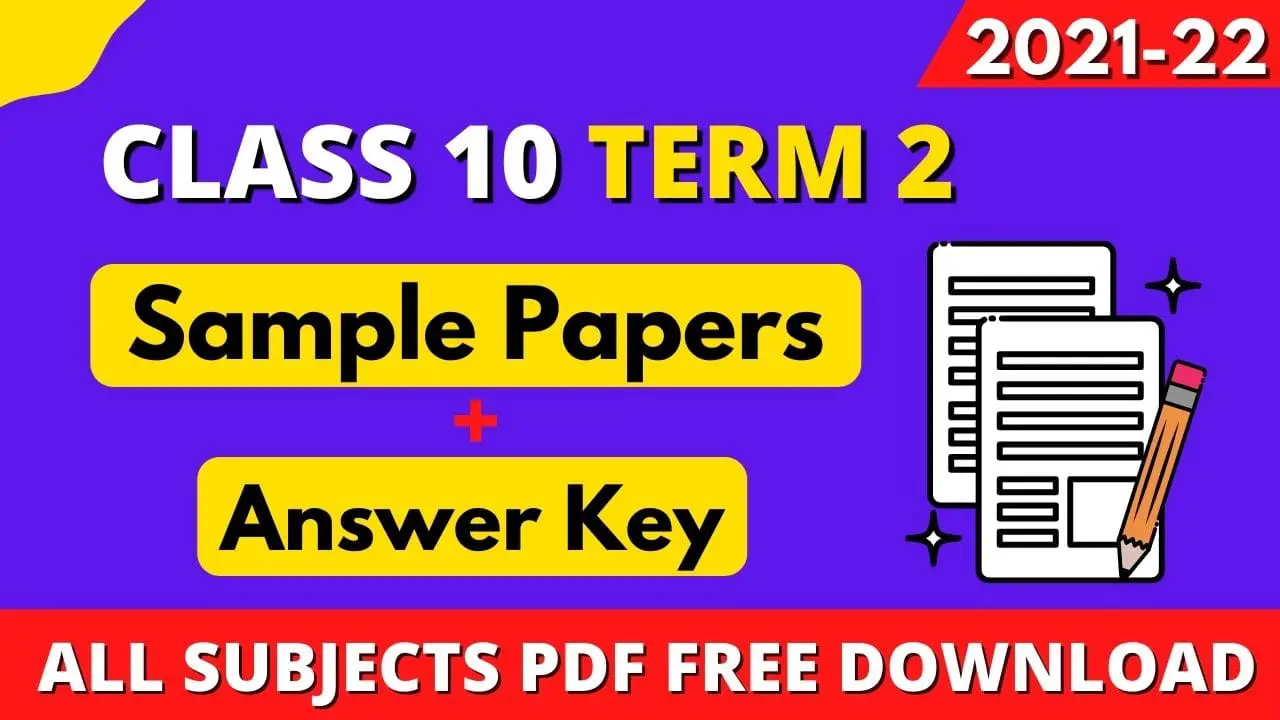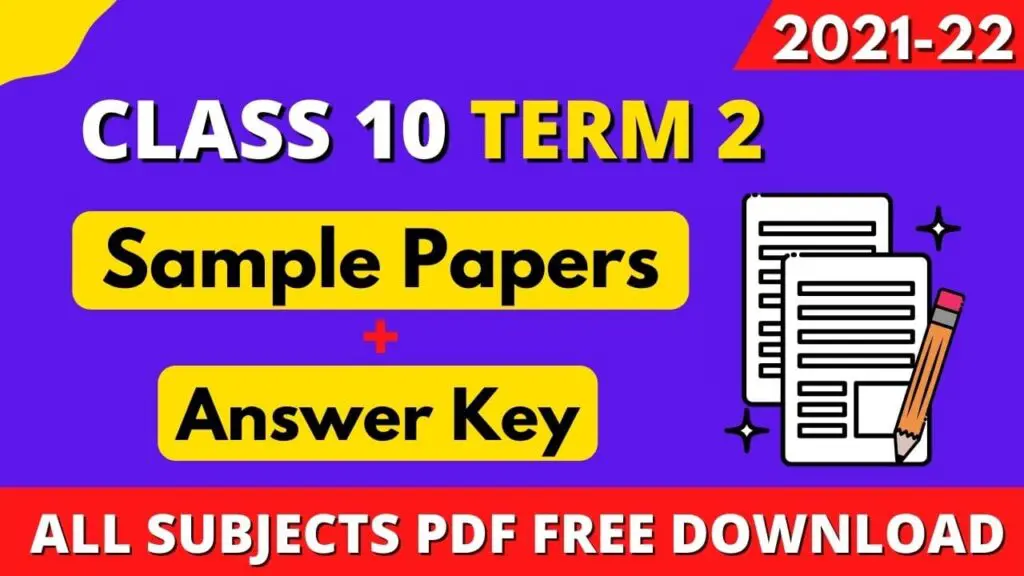 Class 10 Term 2 Sample Paper PDF
Here we have arranged all the subject's latest term 2 sample papers from CBSE and also the official answer key by CBSE.
After Clicking the Download Link the sample paper PDF downloads automatically.
CBSE CLASS 10 TERM 2 SAMPLE PAPER PDF 2021-22
Guys, now we are left with only 60 days for term 2 board exams. Get ready to rock this time! We are going to score the best this time.
Write Down in the comment section, whatever study material you need for your term 2 board examinations.
We have already uploaded the Chapter-wise previous year questions for class 10 Science, Maths and Social Science You can download them for free from our website home page – CLICK HERE.
So we have everything with us starting from the Class 10 Term 2 sample papers, Video Lectures, and Chapter-wise Previous Year Questions. It's the right time to start studying and score the best in term 2.
So that's it for this post, I hope it was helpful. Please share this post with your friends too.
Thank you for reading till the very end. All the best for term 2.